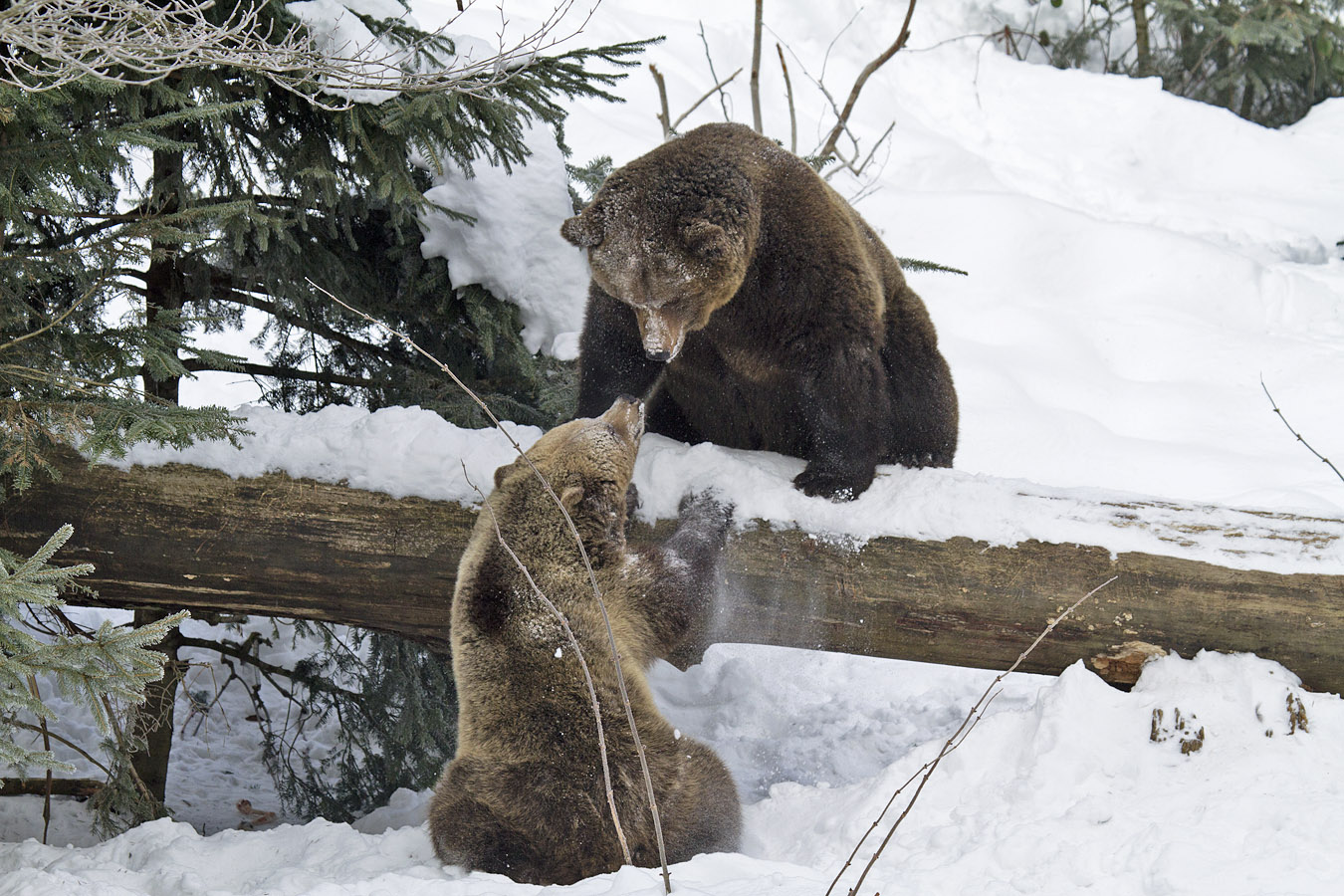 Brown bear © V. Pochekanski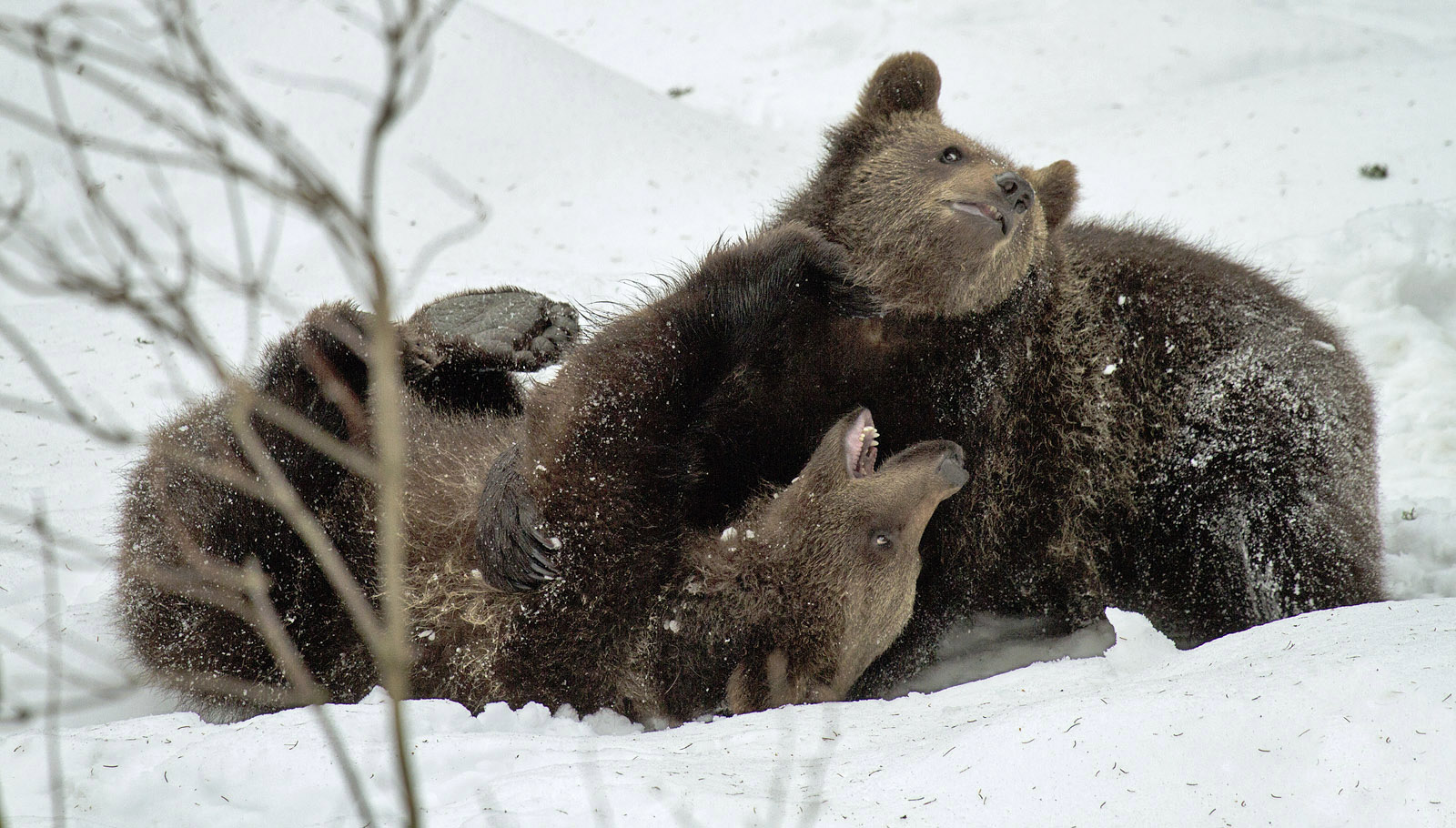 Brown bear © V. Pochekanski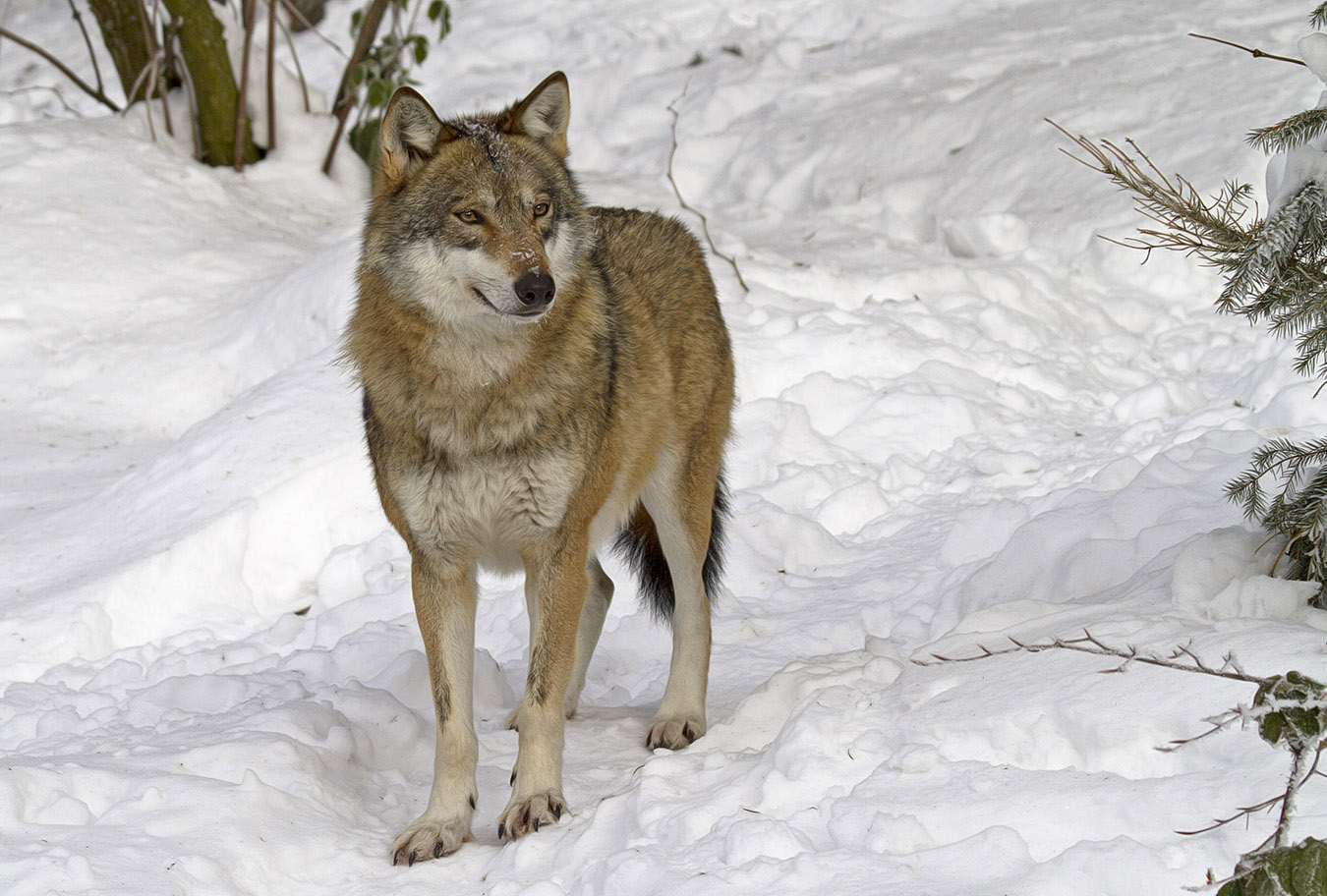 Wolf © V. Pochekanski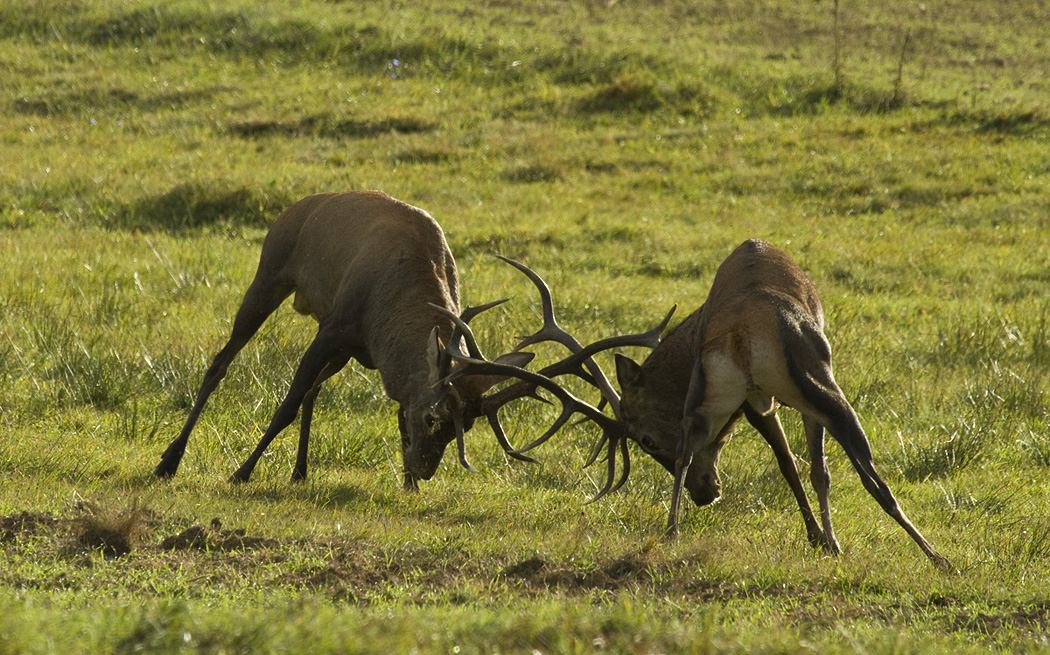 Red deer © V. Pochekanski
Day 1
Arrival at Sofia airport and transfer to the Central Balkan Range; accommodation for five nights at a hotel property of the local forestry. The hotel is outside the local small town and only a couple of minutes away from the first line of forest trees. A spectacular view of the majestic Balkan Range from there. Herds of horses, cattle, sheep and goats often come to graze in the meadows in front of the hotel. We'll have an early dinner at about 6 o'clock p.m. because by 7 o'clock p.m. at the latest we have be at specially secured observation hides. We'll get there on 4WD special vehicles (jeeps) driven by our local guides. Our company especially provides for this service to help most of the tourists get along with the difficulties a hike in high mountain areas pose. The first lucky tourists will have the chance to see the brown masters of the forests at twilight. Bears are most active when the skies are clear and the moon is full. That is why we have chosen this time of the year for watching bears. We hope we will have a fair weather during our tour. There are other mammals like Row Deer, Wild Boar and Red Deer that can be seen from the hides. With some luck we may even see wolves that use to come quite near but very rarely dare face man (and hardly ever come out into the open). Our guides will take us back to the hotel by 9 or 10 o'clock p.m. The bravest ones of us may, if they wish so, stay in the hides alone all the night through. In the morning guides will take them back to the hotel. The odds that all tourists will see a bear at some time in this short 3-day stay are less than 1:1. However the last group that visited these exiting observations was very lucky, for anyone who wished to see the bears did so and some of the group saw them more than once. We hope that in the future the 50% chances to see the bears will increase considerably. A lunch at a roadside small restaurant for today.
Day 2
Days two, three, four, five Every morning , after breakfast we'll visit different sites for bird-watching in the surrounding area. The open areas in the foothills of the Balkan range and the closeness of the forest allows for spotting some very interesting birds like Syrian, Great Spotted, Lesser Spotted, Middle Spotted, Green, Grey-headed, Black and, with some more luck, the White-backed Woodpeckers, Honey buzzard, Red backed shrike, and many others. Packed lunch for the days, where is necessary. We can have our lunch in local restaurants depending on the program for the day.
Day 3
see day two
Day 4
see day two
Day 5
see day two
Day 6
After breakfast Transfer to Sofia ( airport ), follows, where our tour is over.
Not less than 180 species of mammals occur in Europe. For Bulgaria, they number over 100 species among which are such rare European representatives like the Brown Bear, Wolf, Jackal, all species of European Bats, small steppe mammals, etc. It should be noted that our country is inhabited by one of the most stable European populations of the Brown Bear – this species occurs in almost all of Bulgarian mountains. The situation with the Wolf is similar; its population is stable and successfully reproduces itself. During the last few decades the population of the Golden Jackal in the country has also increased. The latter species occurs over almost entire territory of Bulgaria. Populations of Wildcat, of Beech Marten, of Pine Marten, of Badger and many other large and smaller mammals are also stable. All this is a consequence of the great diversity of habitats, and the country great biodiversity.
Languages
English
Group size
3 - 6
Individual tour
2 - 2
Weather
During the indicated periods weather can be very changeable. It is possible to have short cold spells with raining, and in some cases even late spring snowfall. Temperatures usually vary between 7-8 up to about 15 degrees C. In the night temperatures may drop even below the zero. In recent years, however, day temperatures in April and October rise at times even above 20 degrees C.
Clothing
Should be suitable for the weather conditions for the moment. Warm pullovers and trousers for the nighttime observations; raincoats, gloves and caps. Stable, comfortable and warm shoes.
Walking
Walking (mainly during daytime observations): easy walks of about 2 to 4 km per day.
Important
Observations of mammals are carried out in hides , at nightfall and until about 10 o'clock PM. However, for those wishing to stay all night it can be arranged; mammals are also active at daybreak. Usually, observations are held before and after full moon.
available
BOOK NOW