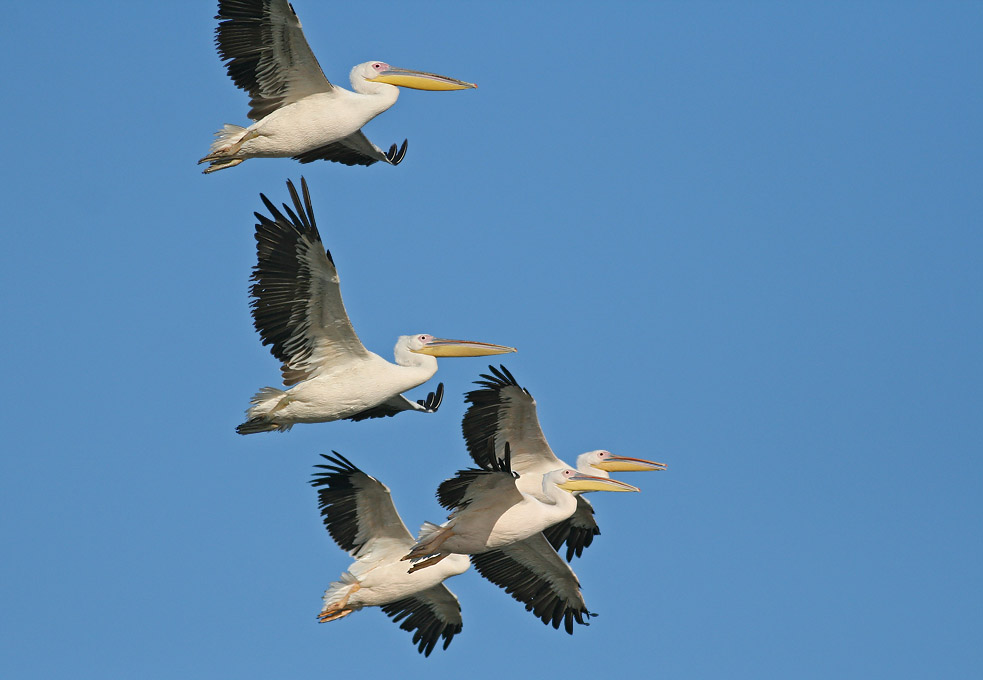 White Pelican © JamesLidster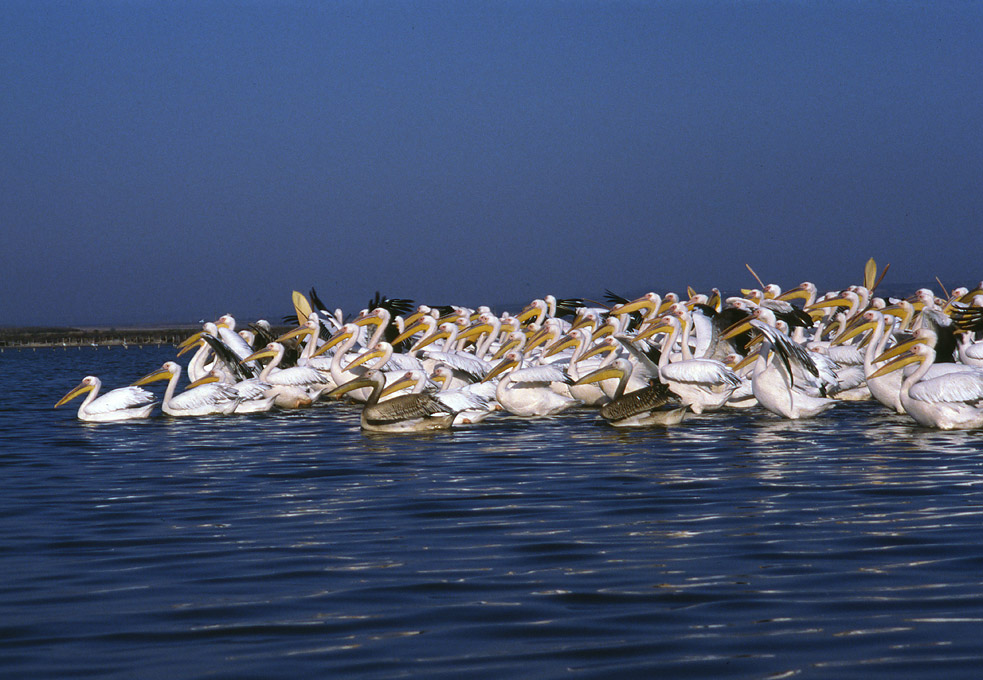 White pelicans © L.Andreev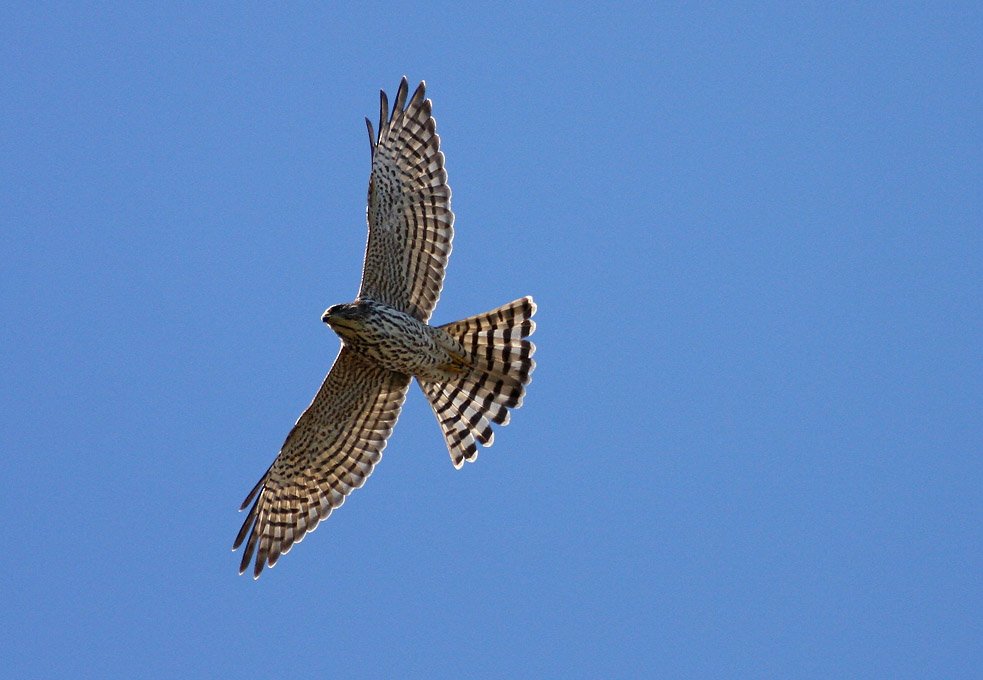 Levant Sparrowhawk Accipiter brevipes © J.Lidster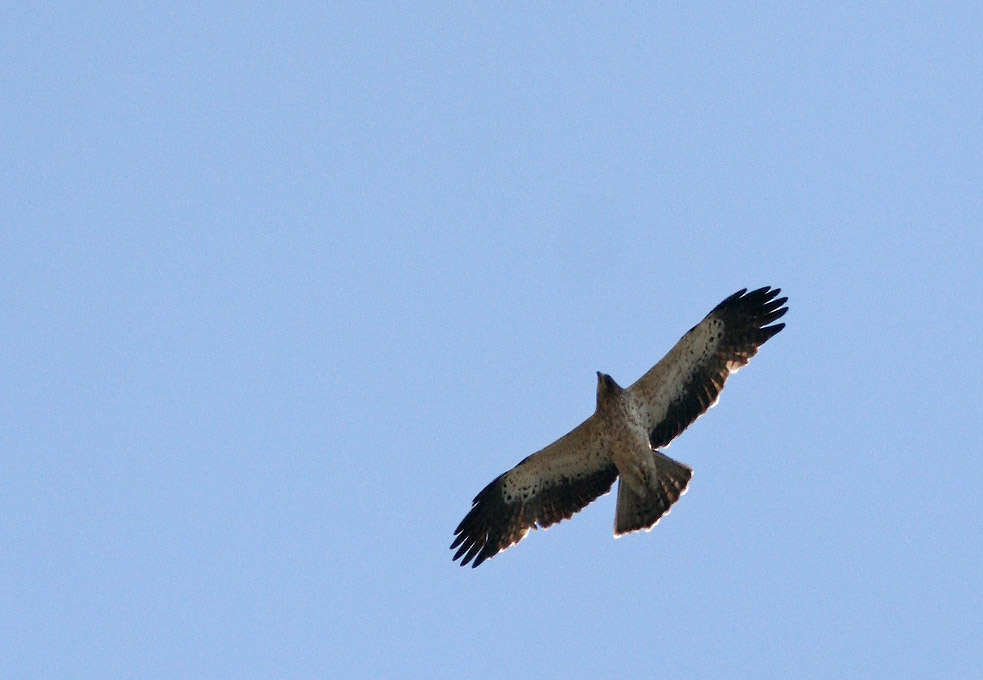 Booted Eagle © JamesLidster
8 days

24 September 2024 - 01 October 2024
Day 1
Landing at Varna Airport (Northern Black-sea coast) then transfer to the village of Vetren, municipality of Silistra town. Accommodation at Pelican Birding Lodge for 2 nights. The village is located in immediate vicinity to the majestic river Danube and the worldwide-renowned managed reserve of the biosphere Lake Srebarna, which is under UNESCO's aegis as a Monument of the World Cultural and Natural Heritage. The Lodge proper is located not far from a small wood. If circumstances allow we can start immediately our observations. Dinner follows and night at the Lodge.
Day 2
On this day we are going to visit the reserve Srebarna and besides we will climb the surrounding hills in order to watch the migration of large and small species of birds. We expect to see Bee-eater, Hoopoe, Rollers, Golden Oriole, Levant Sparrowhawk, Long-legged Buzzard, Lesser Spotted Eagle, Booted Eagle, Short-toed Eagle, Red-footed Falcon, Dalmatian Pelican, Pygmy Cormorant and many other species
Day 3
Ahead of us is a transfer to the Northern Black-sea coast. During the trip we'll make several stops for watching birds, mainly migrating birds of prey. Around noon we will arrive and put up in the hotel 'Our Home' for 2 nights. A brief lunch follows in the local restaurant, and after lunch we set off for watching birds and other wildlife in the steppes of the reserve Kaliakra and the rocky valley named Bolata. The steppe that spreads by the valley is the southernmost outreach of the real East-European steppe. As far as the eye can see there is only a plain covered with grassy vegetation interspersed here and there with shrubs and small stunted trees. The steppe is cut by unexpectedly deep valleys. The coast is rocky with abrupt, white and reddish-orange cliffs falling away from over 200m into the clear bluish-green depths of the sea below. Interesting bird species to watch there: White Pelicans, Black Storks, Lesser Spotted-, Booted-, and Short-toed Eagles, the four species of European Harriers, Long-legged Buzzard, Red-footed Falcons. Thousands of small birds.
Day 4
Today we will visit the lake Dourankoulak. A large sandy beach separates the lake from the sea. The lake, with its extensive reed-beds and open water is one of the most important wetlands for migrating and breeding birds. We expect to see again a multitude of large birds of prey, Pelicans, Black Storks and many other smaller migrants
Day 5
Today, what lies ahead of us is the transfer to the Southern Black-sea coast. We will cross the Stara Planina Mountains (Balkan Range), which in this last part of its sweeps down and touches the sea. We'll have a break for a lunch at local restaurant at Goritsa village. On the hills, on the upside of the road there are oak forests. Interesting birds to see are: Great Spotted-, Middle Spotted-, Lesser Spotted Woodpeckers, Green- and Grey-headed Woodpeckers, Black Woodpecker, Short-toed Treecreeper. In the late afternoon we will be arriving at the town of Pomorie, where we will be accommodated at a local hotel for 3 nights. The hotel is located between the local salt-works and the sea, right under the migratory flyway so that tourists will be able to watch the migrating birds right from the balconies of their rooms.
Day 6
This day will start with a visit to the local salt-works where, hopefully, we will be able to see some representatives of waders and plovers. Then we will visit the Bourgas lakes and their surroundings. This is the best place in Europe for watching large migrating birds: Raptors, Pelicans, Storks. It is also one of the best places for watching songbirds and waders. We shall witness spectacular sights to remember for life: tens of thousands of Pipits, Wagtails, Larks, thousands of Pelicans, Honey Buzzards and Buzzards, Lesser Spotted Eagles. Hundreds of Red-footed Falcons, Kestrels, Levant Sparrowhawks, a lot of Short-toed Eagles, Booted Eagles, and-if we have a good luck-the rarest of the European raptors like Pallid Harrier, Saker, Steppe Eagle, Spotted Eagle
Day 7
During all that day we will walk around Bourgas salt-works where we will stop at several spots to watch birds. We expect to see both local non-migratory species like the Bearded Tit, and many species of waders and plovers as well as a lot of migrants like Pelicans, Honey Buzzards and Buzzards, Lesser Spotted Eagles, Short-toed- and Booted Eagles, Red-footed Falcons, Levant Sparrowhawks.
Day 8
The final birdwatching round in the region will be followed by a transfer to Varna airport and departure
8 days

24 September 2024 - 01 October 2024

By participating in this tour you will have before your eyes unforgettable sights from the autumn migration of small and large species of birds. These birds perform their annual migration for thousand of years now, and follow irreversibly one and the same route. A route bearing from ancient times the name of 'Via Pontica'. This is the second biggest flyway in Europe after the one that passes above the Straight of Gibraltar. Every year along Bulgarian Black-sea coast migrate scores of thousands of Storks, Pelicans, larger and smaller birds of prey and hundreds of thousands of songbirds, waders, plovers and other birds. This entire, innumerable multitude comes from the whole of Eastern Europe, Russia, Scandinavian countries. We can see more than 150 species of birds, among them the Broad-billed- and Marsh sandpiper, Temminck's Stint, Red-necked Phalarope, Bee-eater, Hoopoe, Roller, Golden oriole, Caspian Tern, Pied Wheatear, Pallid- and Montague's Harrier, Levant Sparrowhawk, Long-legged Buzzard, Lesser Spotted Eagle, Booted eagle, Short-toed Eagle, Red-footed Falcon, etc.
Languages
English
Group size
5 - 15
Individual tour
2 - 4
Weather
It is already the beginning of the autumn with all the consequences that this season involves. Temperatures rarely fall below 15C. Frequent raining and windy days possible (which is desirable because before rainy spells there is a greater concentration and more active migration of birds). But it may also be warm and pleasant with temperatures reaching 25C .
Clothing
Warmer clothing, rain jackets a must, also caps. Still too early for gloves though some tourists wear them. Waterproof boots. Don't forget your sunglasses though!
Walking
2-3 km per day
available
24 September 2024 - 01 October 2024
Land only price
€1,150.00
Single room supplement
€150.00
Deposit
€150.00
Individuals
€1,200.00
Additional price info
Payment may be made in all convertible currencies at the Euro exchange rate for the day of payment. The prices include : All the ground transport, FB – full board with packed lunches, where is necessary, accommodation in hotels and guest houses. English speaking guide, All the taxes for reserves. The prices don't include : Insurance, drinks, and all the items of personal nature
BOOK NOW