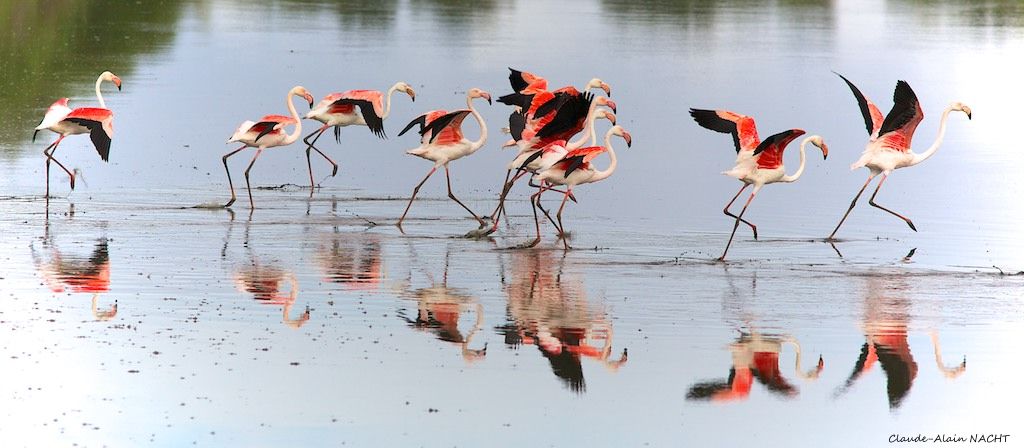 Greater flamingo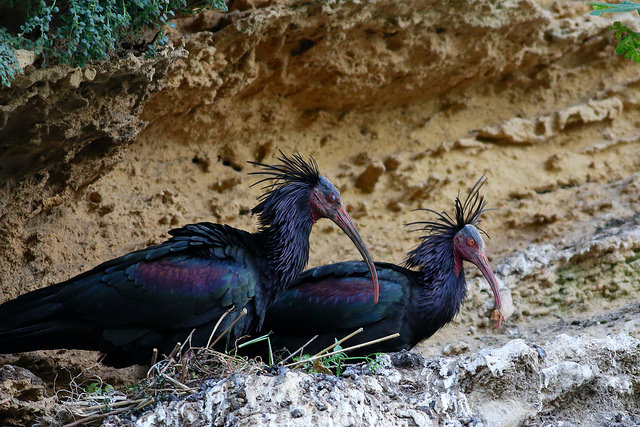 Bald ibis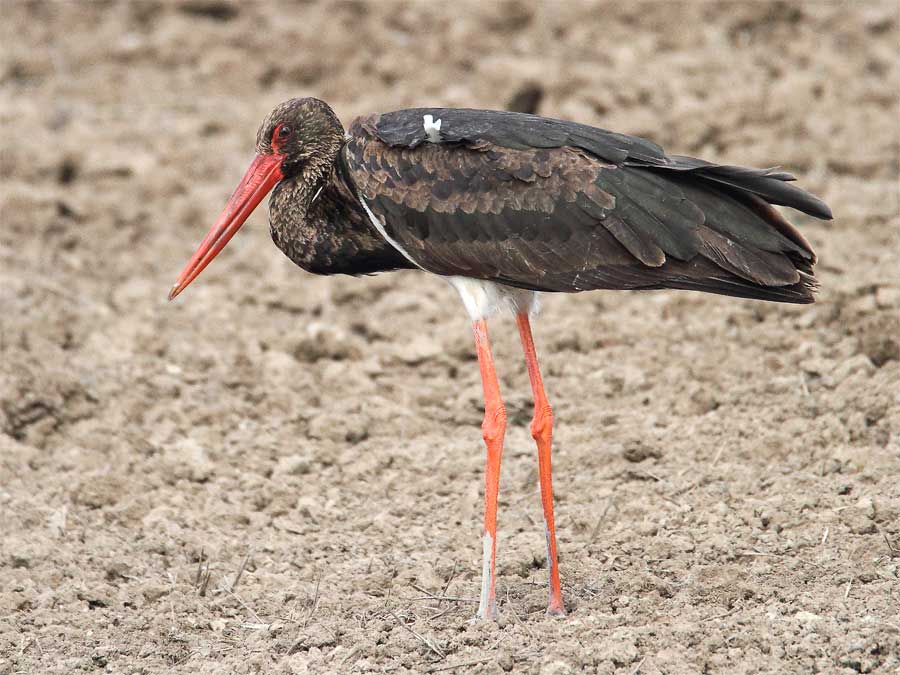 Black stork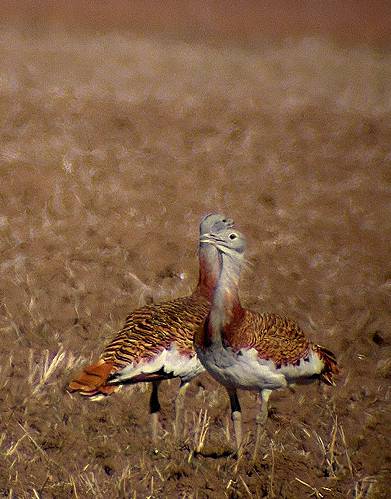 Great bustard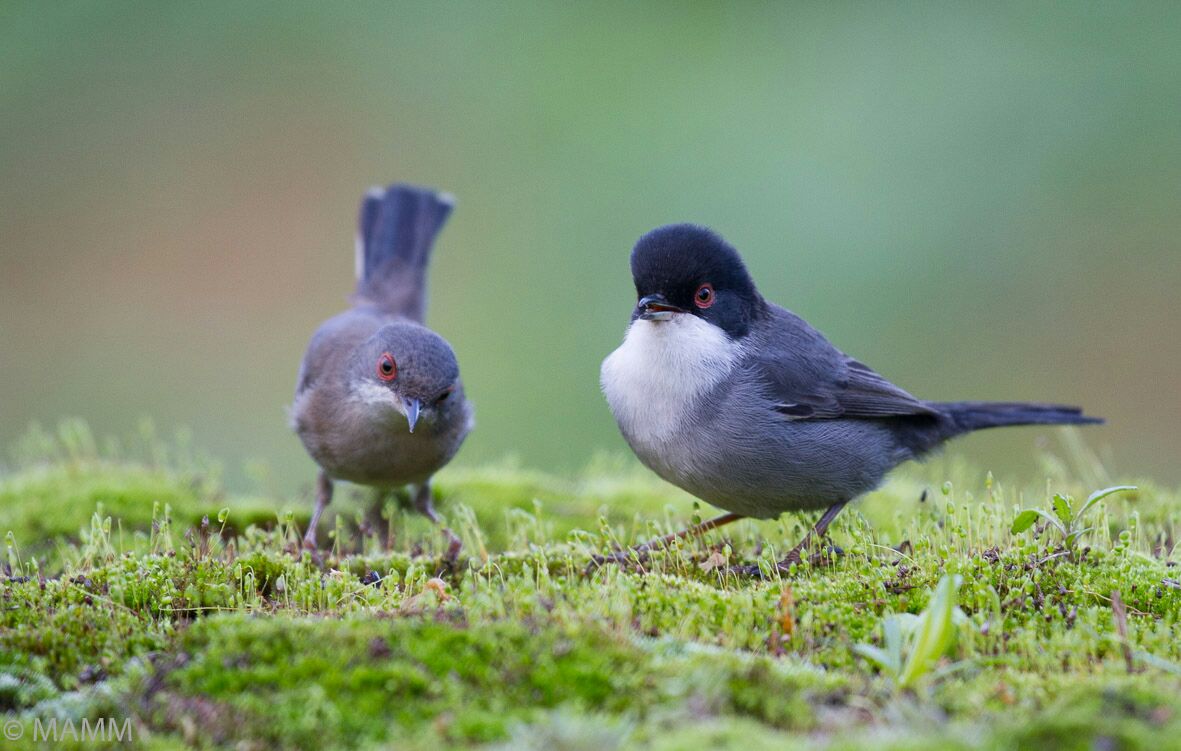 Sardinian warbler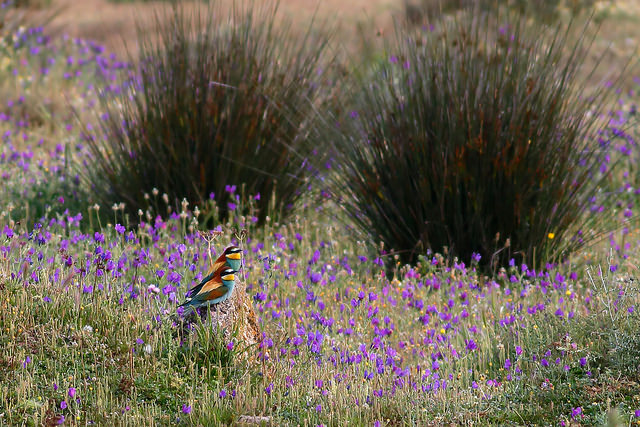 Bee-eaters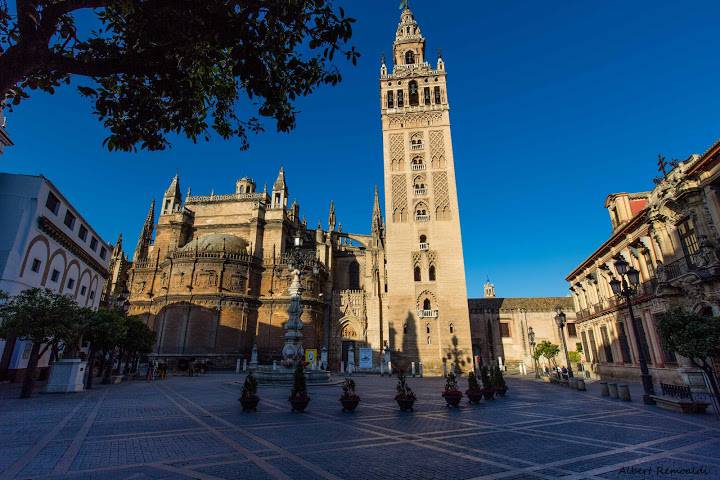 Seville
7 days

11 March 2022 - 17 March 2022
Tag 1
Sevilla - Mazagón. Transfer from Sevilla airport to our hotel, Martin Alonso Pinzon in Mazagón, located on the coast, 1h30 away from the airport.
Tag 2
Biosphere Reserve of Odiel marshes and Natural Reserve of Isla Cristina and Ayamonte marshes. The Biosphere Reserve of Odiel Marshes attracts an amazing amount of birds in a reduce area of about 9000 acres. Over 250 species can be seen through the year in this reserve of International importance, situated on a migration route. Black-necked grebe, Little bittern, Flamingos, Spain's second most important colony of Eurasian spoonbills, Ospreys, Montagu's harrier, Stone curlew or Pratincole are just some of the species we might see.Other interesting species are: Little tern, Sandwich tern, Caspian tern, Gull-billed tern, or Common and Arctic tern during the migration. We will get close to some migratory and water birds including: Crested and Little grebes, inhabited the area in the Portil Lagoon, part of a coastal wetland. If we are lucky we can see the less common Ferruginous duck. On the afternoon we will drive towards the Portuguese border. We will explore the marshes around Isla Cristina and Ayamonte. The salt pans of Isla Cristina, still in use, shelter a great diversity of birds species such as Auduin's gull, Mediterranean gull and more.
Tag 3
Sierra Pelada. The beautiful and various countryside of Pelada is home of the black Iberian pigs , famous for the delicious Iberian ham. The area gives shelter to a steady population of Great and Little bustard. Pelada area is also a special protected area of international importance. Its Black vulture colony, one of the largest in Iberia, is one of the possible highlights for the day. If the diversity might not be as high as on the marshlands, we will look for some really interesting and rare species such as Black stork, eagles including the Golden, Short-toed and Imperial eagle, Little owl, Black-winged kite and some smaller birds including Chough, Blue rock-thrush, Rock bunting and more.
Tag 4
Doñana – transfer to the Straight of Gibraltar. Probably one of the best known birding sites internationally! Doñana lies around the Guadalquivir river and its 542-square kilometers made up of marshlands, scrubs, dunes, pine forests and lagoons. The area is split between 3 provinces (Huelva, Sevilla, Cádiz) and shelter more than 360 different species through the year ! Here we will hopefully spot many species, which can include Black stork, Sandhill cranes, Pratincole, Booted eagle and Short toed eagle, Black-winged kite, Marbled teal, White-headed duck, Sandgrouse, and colonies of Lesser kestrel. During the afternoon, we will drive all the way to the straight of Gibraltar where we will spend the next couple of days. The best site to observe the migration, the Nature Park of the straight of Gibraltar, is interesting all year long ! We will observe the intense migration of many Birds of Prey and Warblers, and we will also visit the ancient biggest inland wetland of Europe, where we could see Purple gallinule, Glossy ibis, many Waders, White stork, Black stork, Imperial eagle, Black-winged kite, Bonelli's eagle. We will observe the cliffs around Bolonia, the marshland of La Breña de Barbate and a lot more impressive sites and on our way we will stop for one of the local specialties, the very rare Bald ibis !
Tag 5
Tarifa and the migration – Bolonia. Depending on the season, we will choose the best birding spots for the day. We will spend the day observing the migrating birds and we will also visit wetland area close to Tarifa, where we will look for Auduin's gull and Lesser short-toed lark. Other key species for the day are the Griffon vulture, maybe Bonelli's eagle. Afternoon we will visit the best conserved roman ruins in Spain and keep with the birding in the archaeological site. If migration is not good on this day, we can go for a nice hike in a canyon (Canuto) with a tropical type of vegetation.
Tag 6
Tarifa and La Janda. We will still have an opportunity today to get a good migration day, so we might spend a while on the best observation points in the area. We will also visit the wetland of Tarifa and the wetland of La Janda in looking for the last wintering Cranes and Black storks. Other species for the day are: Purple gallinule, Glossy ibis, many species of Waders, harriers with chance for: Montagu's harrier, Hen harrier, Marsh harrier, Black-winged kite, Bonelli's eagle, Imperial eagle and more
Tag 7
Sevilla airport. Transfer to Sevillas Airport for our flight back (2 hours transfer). On request you can extend your stay with 2 more days for sightseeing in Sevilla, a wonderful city to visit
7 days

11 March 2022 - 17 March 2022

Doñana, one of the best birding sites in Europe, is located in the south-west Spain, in Andalucia region and offers a huge diversity of birds all year long. While you are visiting the south-west Andalucia, it will be a shame to miss other amazing birding sites! The Biosphere Reserve of Odiel marshes always attracts a big diversity of birds, with waders of all type, flamingos, ducks and grebes, ospreys, all of them represented all year long. Other interesting places which we will visit are: The Natural Reserve of Isla Cristina and Ayamonte marshlands, the steparian habitats of the countryside of Andevalo and Sierra Pelada, where we can enjoy bustards and vultures, the straight of Gibraltar with the amazing migration of scores of thousands of different birds... A huge diversity of birds ! In Andalucia there are more than 4500 species of plants (around 75 % of the Iberian diversity of plants), as well as many endemic species of dragonflies and butterflies.
Sprachen
English
Größe der Gruppen
6 - 15
Individuelle Tour
3 - 5
Wetter
In Andalucía, the climate is nice with mild winters on the coast and colder inland, dry and long Summer (from May to October), with lots of sun. For the wildlife lovers the best time is from Fall to Spring (September- October to May), avoid the Summer when the temperatures are too high and its too crowded.
Bekleidung
· Shoes : Adapted shoes recommended, · Clothes : jacket · Accessories : hat, sunglasses, solar cream, small bagpack to carry on lunch bag, water bottle. · Camera, Binoculars, Scopes
Wanderstrecken
Easy to moderate walks.
Wichtige Informationen
If you have any special health care needs, it is convenient to warn us in advance.
verfügbar
11 March 2022 - 17 March 2022
PREISE OHNE FLUG
€1,160.00
ZUSCHLAG EINZELZIMMER
€100.00
ANZAHLUNG
€350.00
INDIVIDUELL
€1,350.00
ZUSÄTZLICHE PREISINFORMATION
Prices include : · Accommodation, 6 nights full-board · Private transportation · Expert bird guides. Prices do not include: · Flights · Drinks not included in the meals · Optional Insurance · Everything else not written in included
JETZT BUCHEN